Your Galaxy.
Your way.
One UI is full of experiences that empower you to do what you want effortlessly by translating into everyday mobile experiences. Unlock the full potential of the Galaxy experience through One UI 4, with familiarity across all your devices. Express yourself however you like.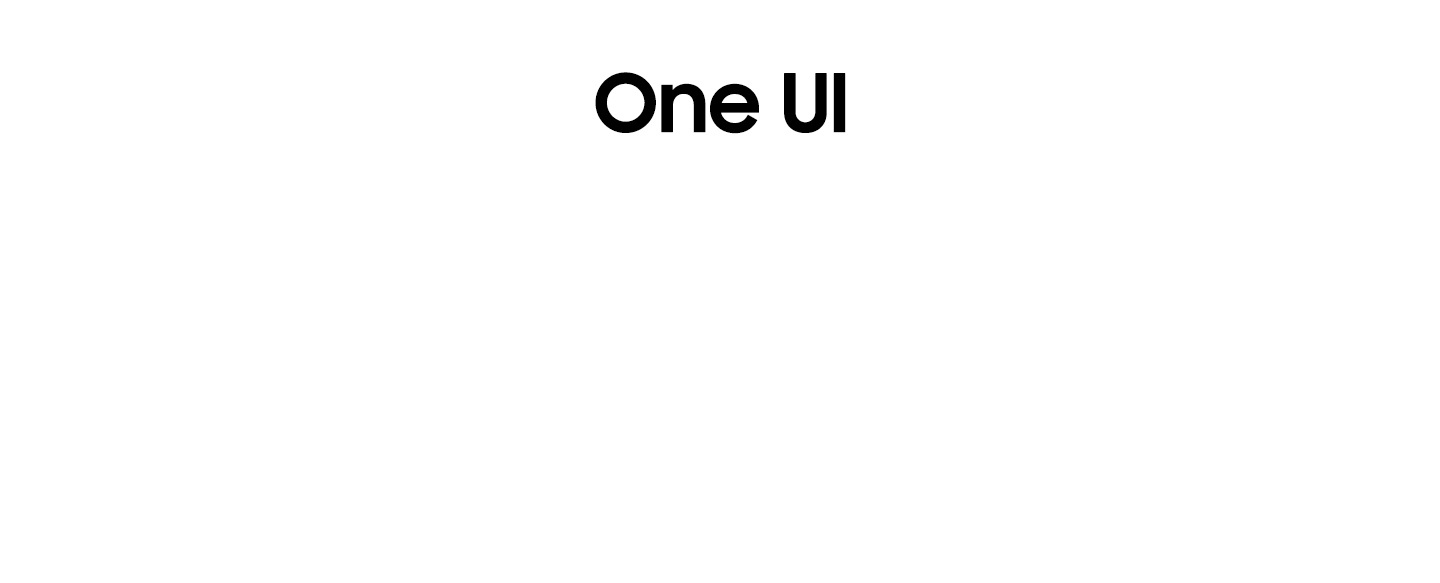 *Image simulated for illustrative purposes. Actual UI may be different.
**Available functions may vary depending on the device, country, region, carrier and the version of One UI.
Make everyday moments epic


Vivid shots even in the dark
From snapping a photo of yourself in a softly lit cafe to capturing a beautiful evening view, Night mode has you covered. With the press of a button, your camera takes and combines up to 20 of the best shots powered by AI to give you a photo that vividly and clearly captures all the details.
*Image taken with Samsung Galaxy mobile device camera.
**The results of Night mode may vary depending on camera specifications of the device.
***Features mentioned above may not be available depending on the device models.
Smooth and stable recordings
Shoot shake-free videos like a seasoned pro even while moving. Whether you're capturing important life moments or recording your dog playing fetch, fine details like texture or rich colors are captured accurately and brought to life.
*Video taken with Samsung Galaxy mobile device camera.
**Actual video recording UI may be different.
***Features mentioned above may not be available depending on the device models.
Smarter and easier ways to share
Share high-quality videos and photos in a breeze. Get useful suggestions like Tilt and Rotate to align your photos right before sending, or quickly fix blurry, shaky photos with AI assistance for an enhanced photo sharing experience. For even more ways to share, video files are automatically converted to be compatible with the receiver's phone.
*Image simulated for illustrative purposes. Actual UI may be different.
**Features mentioned above may not be available depending on the device model.
***Photo remaster may not be applicable depending on the quality of the photo.
Keep your ideas flowing with Galaxy


Start on your phone, finish on your PC
With Samsung Notes integration in Microsoft 365, you can search notes you took from any Galaxy device, and copy contents like text and images directly into your PowerPoint, Excel workbook or Word document on your PC for effortless editing and adding final touches.
*Image simulated for illustrative purposes. UX/UI subject to change.
**Service available starting from Oct. 2021 on Microsoft 365, Microsoft 365 for the web, Microsoft 365 for Windows 10.
***All devices must be logged in to the same Samsung and Microsoft account.
****Network or Wi-Fi connection required.
True-to-life note-taking with S Pen
Writing comes naturally with S Pen and Samsung Notes. With lag-free latency like real pen on paper, easily write notes on PDFs, add doodles on images or jot down memos. With the S Pen now available on more Galaxy devices, have the freedom to effortlessly create rich content and store your thoughts, even when the screen is off.
*Image simulated for illustrative purposes.
**S Pen compatible with Samsung Galaxy smartphones, tablets, and PCs that support S Pen.
Rich video calling across all Galaxy devices
Video calls are vivid, clear, and crisp with our premium cameras. It's made even better because Google Duo is integrated into your Galaxy phone and tablet. The mic tunes out distracting noises to keep your voice crystal clear. Also, freely control the split-screen during conversations and use other apps at the same time without missing a beat.
*"Google Duo is a trademark of Google LLC."
**qHD picture quality on Google Duo Group video calls(including screen sharing) is supported up to 4 participants in phone devices.
***Some apps do not support split-screen view.
****3-way split-screen view only available on Galaxy Fold, Galaxy Z Fold series and Galaxy Tab S series devices. Requires One UI 3.1.1 or above.
Make your life smarter and healthier with Galaxy


Smart tracking for a healthier you
Track meaningful data like exercise times, heart rate, blood pressure and more with ease to monitor your daily health and reach your fitness goals. Stay in shape with your favorite apps like Strava, GOLFBUDDY: Smart Caddie, etc.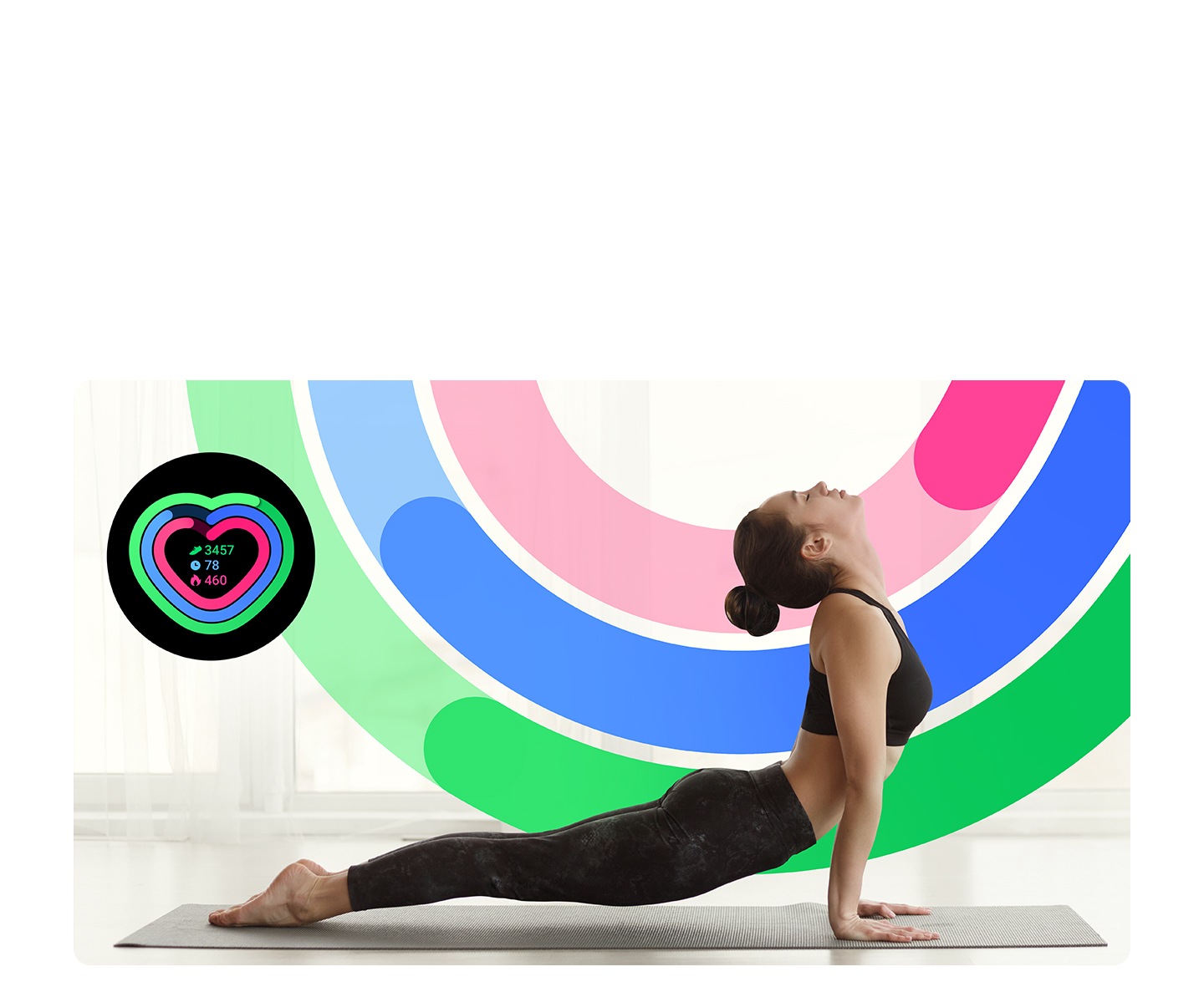 *Health Monitor app is required for taking BP tests. For more details, please refer to the disclaimer section at the very bottom.


Simply stylish watch faces
Express your vibe and individuality through your Galaxy Watch. Customize it with a classic watch face for business casual, or complete your look on a day off with a sporty one. No matter your taste, mood or lifestyle, have the freedom to change up your watch face to match.
Tailored to your preferences
Style your watch face together with your cover screen to match your preference and usage. Decorate it with a variety of clock styles, colors, backgrounds and widgets to make it your own. Check your messages and control music in a flash with the enlarged cover screen, or take a quick selfie when folded.
Expressive conversations with personality
Show how you really feel when messaging with fun and animated stickers. Express your mixed feelings by instantly mashing two emojis together. Add some drama with moving emojis in various sizes taken right from your keyboard.

*Features mentioned above may not be available depending on device models.
A balanced digital life for everyone


Clear legibility and comfort for all
Set high contrast font colors, icons and keyboard for increased legibility. Browse contents on the web by turning on High contrast mode on Samsung Internet. Reduce eye strain and fatigue simply with a darkened background.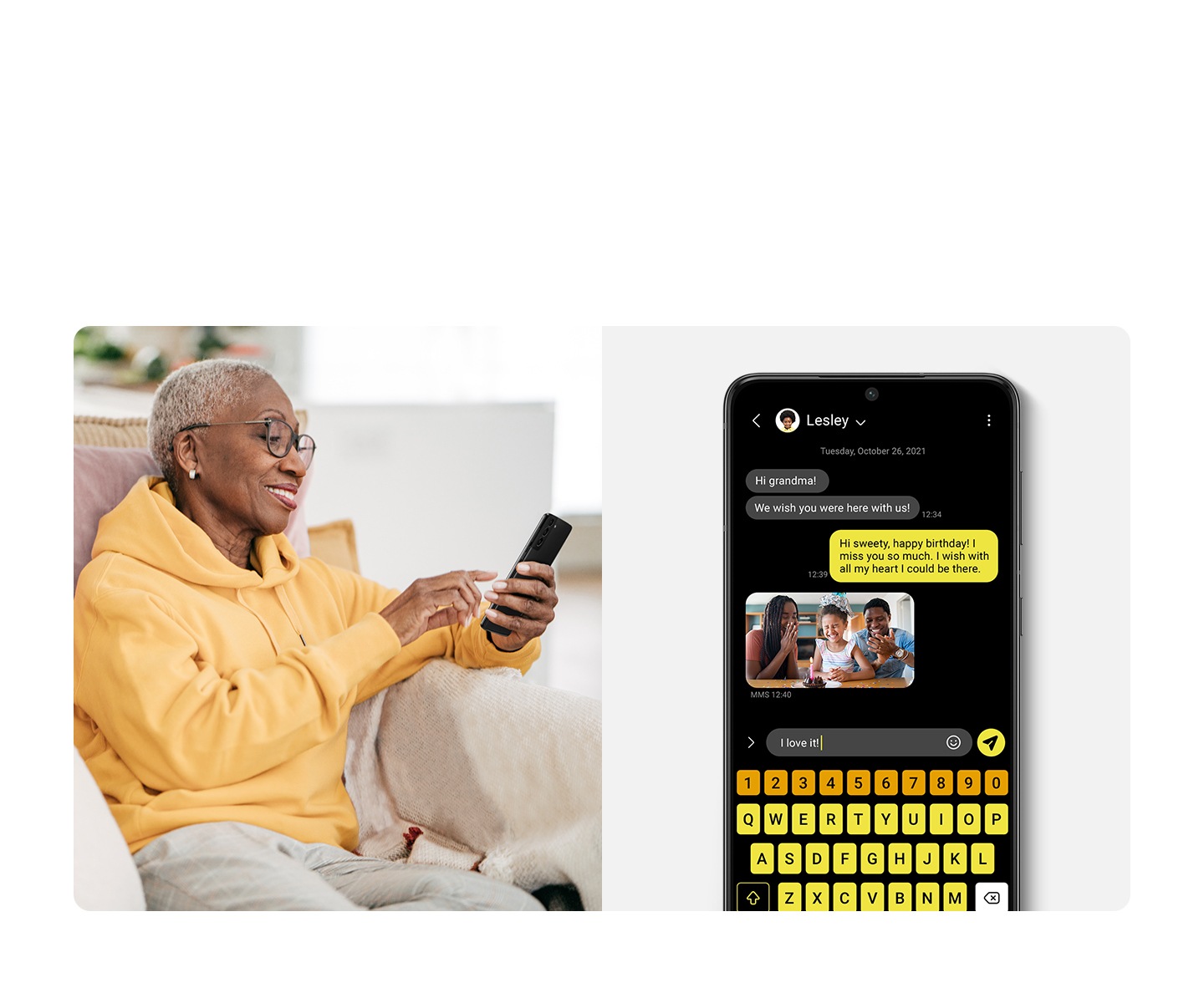 No privacy without strong security


Own your privacy for peace of mind
Keep track of how your data and usage history are utilized in various apps at a glance. Be in the know when your camera or mic is turned on by other apps and block if necessary. Files with personal info, like bank account details and IDs, can be sent with a set expiration date or can be revoked whenever you want with Private Share. Own your privacy.
*Image simulated for illustrative purposes.
**Private Share is available on all Galaxy devices with One UI. Service is not available in China.
***Permission usage history is supported by One UI 4.0 and higher.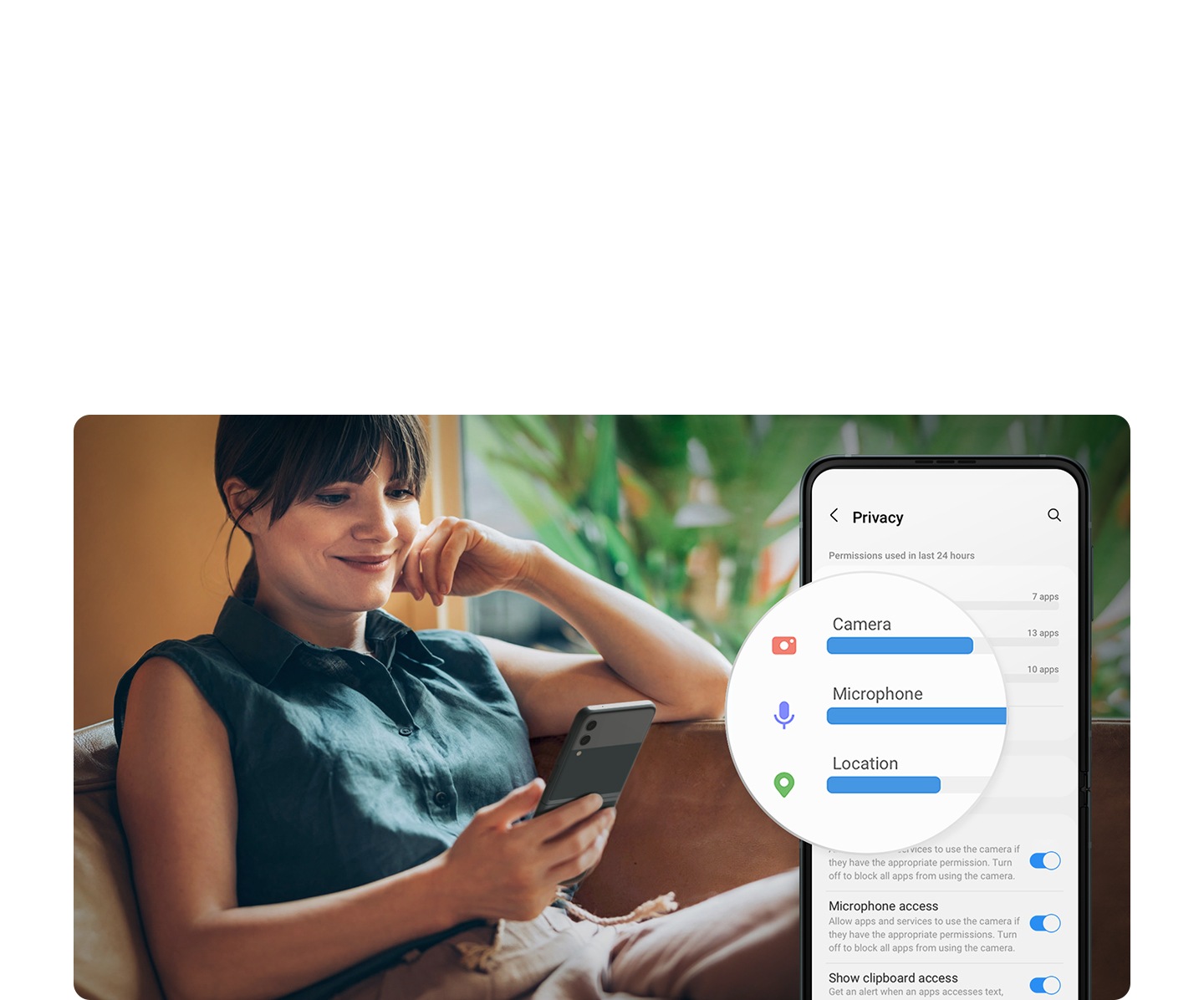 Long-lasting, intelligent battery


Enjoy your devices to the max knowing your battery life is managed by AI. Changes in your usual phone routine and charging patterns are recognized and effectively managed so that your battery is optimized to last throughout your day.

*Battery life may be consumed at different rates depending on actual usage environment, usage frequency, etc.
Bright and comfortable viewing experience


The vivid and clear Dynamic AMOLED screen lets you see true-to-life colors as you record videos or browse the net even in the bright outdoor environments. Watch your favorite content for longer with the adaptive screen automatically adjusting Blue light filter to reduce eye fatigue and increase comfort.
*Image simulated for illustrative purposes.
You can find the schedule for One UI upgrades from Notices on the Samsung Members App.
You can download and install Samsung Members from Galaxy Store.







You can find the schedule for One UI upgrades from Notices on the Samsung Members App.
Tap below to go to Notices.
※ A Galaxy Watch and Samsung Galaxy smartphone are required to use Samsung Health Monitor app. Due to country restrictions in acquiring approval/registration as a medical device, Samsung Health Monitor app only works on watches and smartphones purchased in the countries where service is currently available.
- Supported watches: Galaxy Watch3, Galaxy Watch Active2 and later released Galaxy Watch and Active models (excluding Galaxy Fit).
- Supported smartphones: Samsung Galaxy smartphone with Android N OS version or higher.
- Samsung Health Monitor Blood Pressure app is available in 41 countries (Australia, Austria, Azerbaijan, Belgium, Brazil, Bulgaria, Chile, Croatia, Cyprus, Czechia, Denmark, Estonia, Finland, France, Georgia, Germany, Greece, Hong Kong, Hungary, Iceland, Indonesia, Ireland, Italy, Korea, Latvia, Lithuania, Netherlands, Norway, Paraguay, Poland, Portugal, Romania, Russia, Singapore, Slovakia, Slovenia, Spain, Sweden, Switzerland, UK and UAE, as of Oct. 4, 2021).
※ The Blood Pressure app is a 'medical device' in countries where registration/approval is required and obtained. Note that availability of Blood Pressure app may vary by country. Please use after reading 'Precautions before use' and 'How to use' steps 1~4 in the User Manual (https://www.samsung.com/uk/apps/samsung-health-monitor/).
※ The Blood Pressure app is not intended for any diagnostic purposes regarding hypertension or other heart conditions or users under 22 years old. Users should not interpret or take clinical action based on the device output without consultation of a qualified healthcare professional. The Blood Pressure app is not intended to replace traditional methods of diagnosis or treatment.
*5G Devices are 5G ready, connectivity dependent on network availability.